This project was a full rebrand proposal based on the existing brand identity of The Athena Rooms, a band rehearsal and recording space in Bridgwater, Somerset.
The aim here was to simplify and modernise the existing branding, with a focus on communicating the services offered by the business in an easily digestible format. 
The business did not proceed with this rebrand, and have instead chosen to stay with their current branding until a possible reconsideration after the Covid-19 pandemic.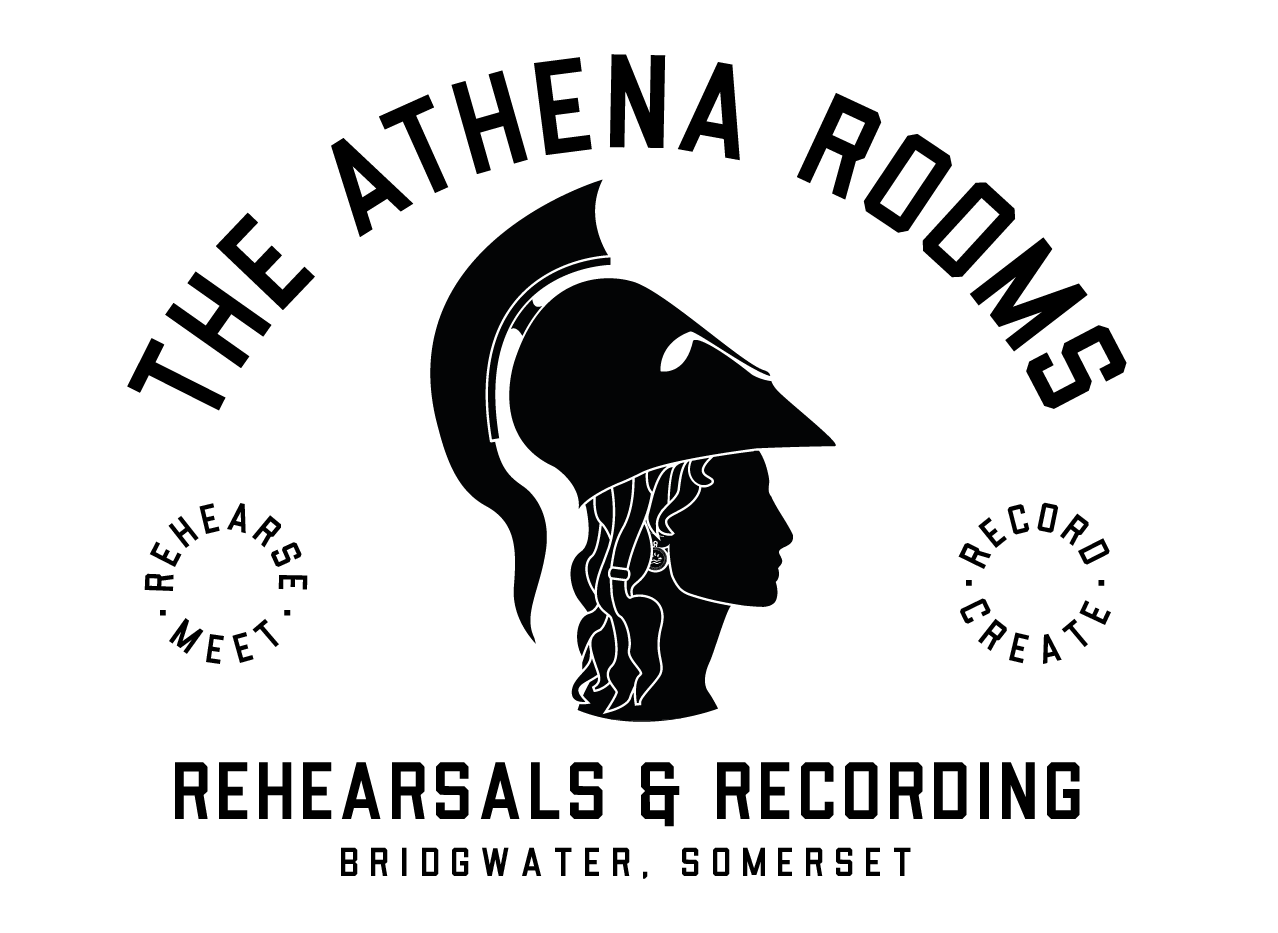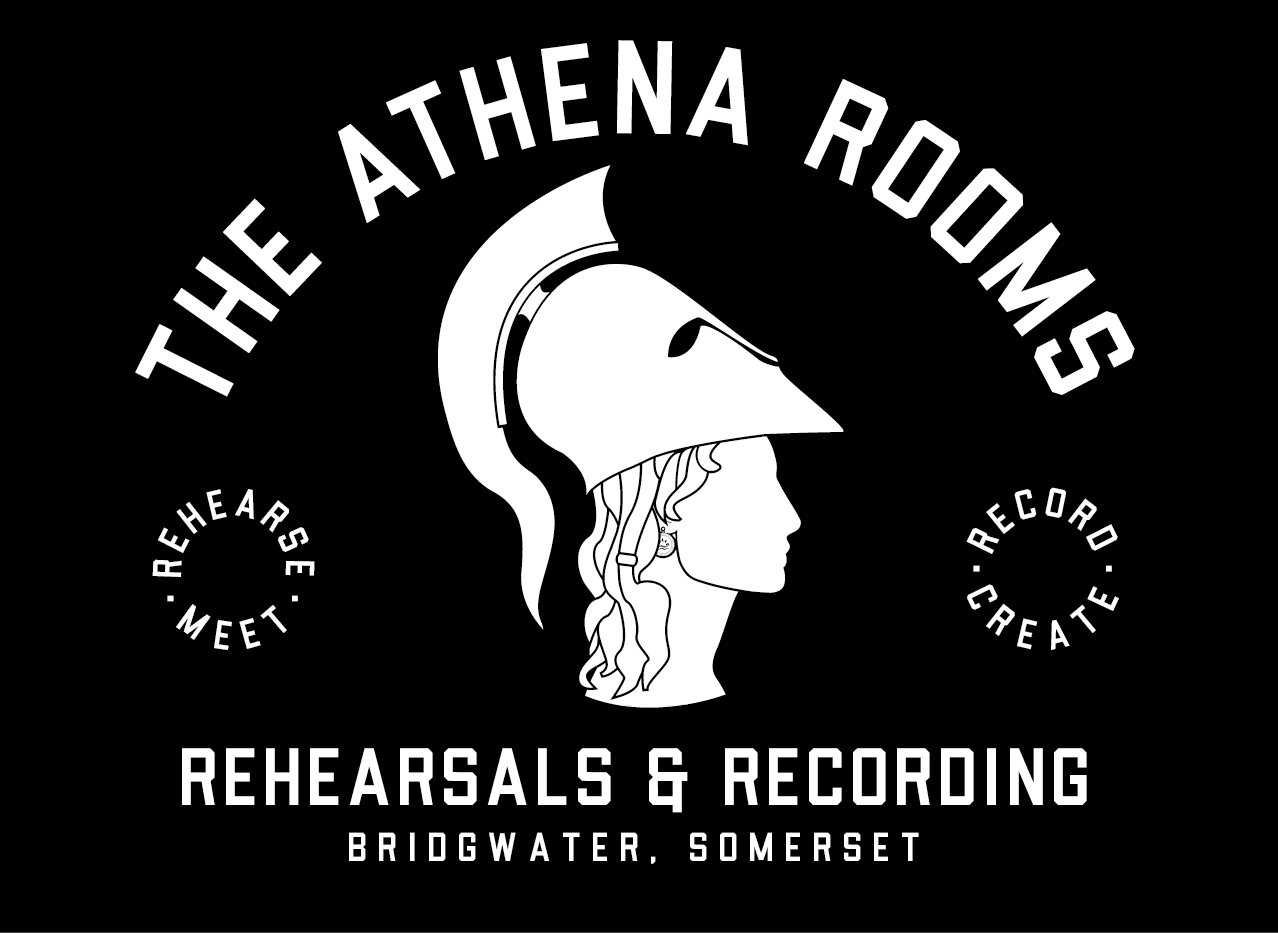 ABOVE: Full lockup designs in both black and white, featuring a bust of Athena and typographical logo in a slab sans serif typeface, and business descriptors to match brand guidelines.
BELOW: Round emblematic designs and in-line versions of business branding for use across a range of applications.